British Gauge, Digital MA white face range
Not all "digital chronometrics" are the same, we only supply accurate reproductions of the factory chronometric originals!..see pictures below
Digital chrono 120mph £249.99
Click on the image for description, the add-to-cart button will take you to the online payment service
Digital chrono 180mph £249.99
Click on the image for description, the add-to-cart button will take you to the online payment service
£2.95 flanged bezel and bracket purchased with chronometric instrument
Flanged chrome bezel and fitting bracket for nacelle or dashboard fit, we only supply this kit at this price with chronometric speedo/tacho purchase! price is per instrument
£19.95 chrome case purchased with chronometric instrument
Chrome case for chronometric instruments only, we only supply at this price when purchased with chronometric speedo/tacho! price is per instrument
***Customers outside the EU should CONTACT US for postage charges before making an order***


we use paypal for secure online shopping
NO PAYPAL ACCOUNT REQUIRED!
***We ship in the UK by insured courier,
EU customers please ADD the postage supplement here
Digital chrono 8k tacho £234.95
Click on the image for description, the add-to-cart button will take you to the online payment service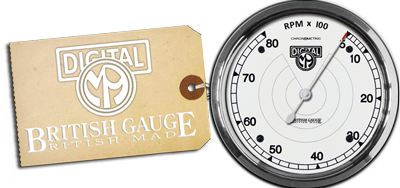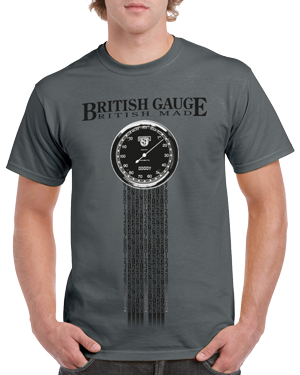 New British Gauge t-shirts available from August 2017, get a shirt free with purchases
of a 5in speedometer or two 3in chronometrics
British Gauge, DMA and Smiths range of 12v digital speedometers and tachometers to enhance your project, click on the image to see a fuller description.

All our British Gauge, DMA, Smiths and Jaeger digital tachos require a signal from either a conventional ignition coil or via a HT sensor/amplifier.

All our British Gauge, DMA, Smiths digital speedos will require either a sender unit or dedicated ECU signal (modern machines) to operate.
See the accessories page for compatible senders.

Follow this link to the tech page tech for details on compatibility, fitting and wiring, instruction sheets also available.

For our contact information
see the contact page for a full explanation of our terms and conditions
click on the image to find us on facebook